NMR is not just what we do, it's who we are. Passion for the industry stems from our experience, and a commitment to excellence is in our DNA. Learn here what makes us tick.
With over 120+ years of combined Nuclear Magnetic Resonance instrumentation manufacturing experience, Phoenix NMR is an upstart with some serious experience under our belts. As an all-senior team built from long-time NMR professionals, we look forward to earning the continued respect of the community. Upon this foundational background and with insider-understanding of the close-knit NMR community, Phoenix NMR blends knowledge with approachability to deliver state-of-the-art NMR probe technologies and unparalleled customer service.
EXCELLENT 
TECHNOLOGY.
EXCELLENT 
SERVICE.
Employing this two-pronged commitment to excellence in technology and customer service, Phoenix NMR is driving higher standards for product quality control and testing, as well as accuracy in specifications. The goal to ensure you get up and running faster, allowing you to keep your focus on your science and not simply getting equipment to work properly. Plus, we're elevating expectations set for customer service by infusing integrity into our relationships and placing unmatched emphasis on honoring commitments, customer responsiveness, and long-term partnership building.
Our team is our number one asset. You might already know us, but if not, take a peek at our bios here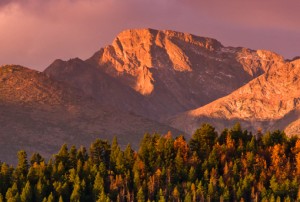 Phoenix 

NMR

 Headquarters
Phoenix NMR is located in the heart of beautiful  Loveland, Colorado, USA. With over 300 days of sunshine a year and fresh mountain air, we're proud to call this our home. If you're ever in the neighborhood, don't hesitate to contact us to set up a visit. We'd love to show you around our shop.
510 E. 5th Street
Loveland CO 80537
Tel: (970) 776-9658
NUCLEAR
MAGNETIC
RESONANCE
PROBES
The driving force behind Phoenix NMR is an intense desire to
facilitate the science of the world's greatest researchers, innovators
and scientists. Your passion fuels our own commitment to
innovation and excellence in manufacturing and servicing the
highest-quality testing and analysis of Solid State Nuclear
Magnetic Resonance probes in the marketplace.